From being the friendly neighbourhood parlour to one of the city's premiere health and beauty clinics Saajo has come a long way. At present Saajo boasts of not only North Kolkata's first, but most well equipped health club with multi-gym, sauna bath and other latest fitness equipments. Read More…
DIRECTOR'S
VOICE
Saajo was conceptualised almost 40 years ago, when Ruby Biswas, came to Shyambazar in North Kolkata as a young bride, into a conservative Bengali family and found the basic sense of dressing up and beautifying one self lacking in most of the women of the area. The few who had a knack of beauty and skincare did not get the treatments they would like to have at their disposal. It is at this point that she decided to have a salon of her own where scientific techniques of beauty, hair and skincare would be meeted out to clients by trained professionals. Thus began the initiation of Saajo, which was formally inaugurated on the 9th of May 1988.
Thereafter, Ruby an ex-student of The Sacred Heart Convent, Jamshedpur and science graduate from Bethune College Kolkata, proceeded to acquire training in beauty and skin care from… Read More
Talk to us! To reserve
your seat in your time
OUR
TREATMENTS
Beauty is indeed skin deep…
And a lot is required to maintain it. At Saajo we understand that every woman has a different skin concern and which is why we have a host of treatments to pamper your complexion to perfection. From anti-ageing to skin brightening,
HEALTH
FITNESS
Health is wealth, and keeping fit is the key to looking great…
Your weight and your health are in your hands. So take care of it now. From the latest electro-gym therapy to the traditional yoga, we offer you a holistic solution to keep fit and glow.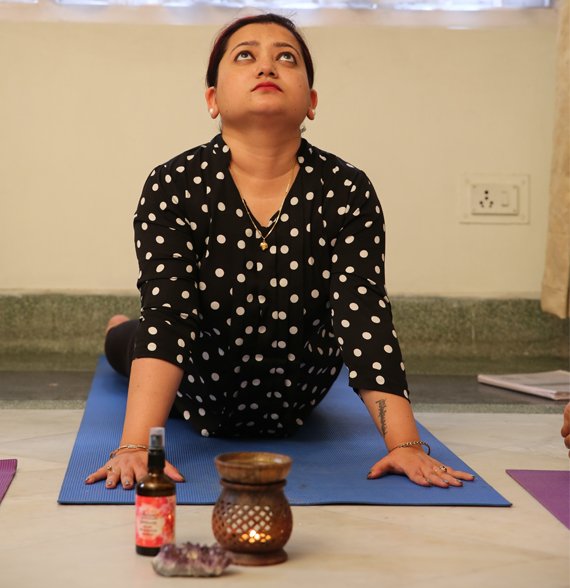 MANI
CURE
Let your hands speak…
Nothing looks worse than dry patchy hands and bitten off nails. Take care of them and make them your asset. Pamper your hands with our manicure and dress them with our trendy nail art and extensions.

PEDI
CURE
Top to toe you must glow…
Any attention you lavish on your limbs pays off a hundred times, and we make every bit even more special with our luxurious pedicures that include a relaxing massage followed by a paraffin
wax mask.